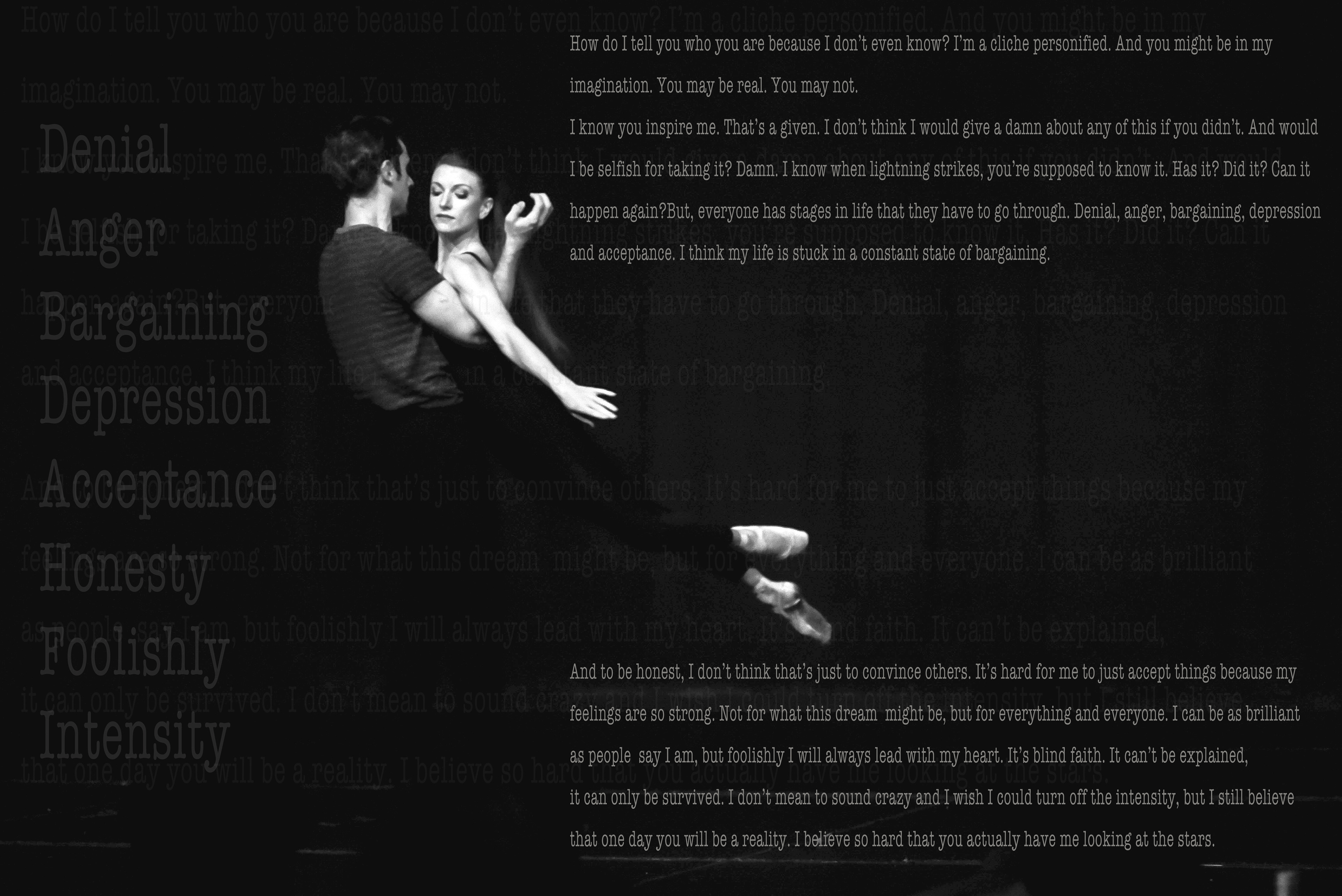 How do I tell you who you are because I don't even know? I'm a cliche personified. And you might be in my imagination. You may be real. You may not.
I know you inspire me. That's a given. I don't think I would give a damn about any of this if you didn't. And would I be selfish for taking it? Damn. I know when lightning strikes, you're supposed to know it. Has it? Did it? Can it happen again?
But, everyone has stages in life that they have to go through. Denial, anger, bargaining, depression and acceptance. I think my life is stuck in a constant state of bargaining.
And to be honest, I don't think that's just to convince others. It's hard for me to just accept things because my feelings are so strong. Not for what this dream might be, but for everything and everyone. I can be as brilliant as people say I am, and I will always lead with my heart. It's blind faith.
It can't be explained, it can only be survived. I don't mean to sound crazy and I wish I could turn off the intensity, but I still believe that one day you will be a reality. I believe so hard that you actually have me looking at the stars.
Voted
Best Photographer in Columbia, South Carolina by himself
Next Level Photographer using Next Level Photography for you. Giddy Up